Activists in Germany stormed Berlin's Brandenburg Airport on Thursday and caught to the tarmac to protest authorities inaction on local weather change.
The activists have been members of local weather activism group Letzte Technology and claimed the stunt was carried out in protest of greenhouse gasoline emissions attributable to air journey.
"An prosperous one % of the inhabitants is liable for about half of aviation-related greenhouse gasoline emissions," Final Technology stated in a public assertion.
CLIMATE ACTIVISTS DO NOT STICK TO 'THE SCREAM' PAINTING IN NORWAY: 'SHOUT FOR WHICH THEY DIE'
Protesters additionally urged the German authorities to spend money on rail journey.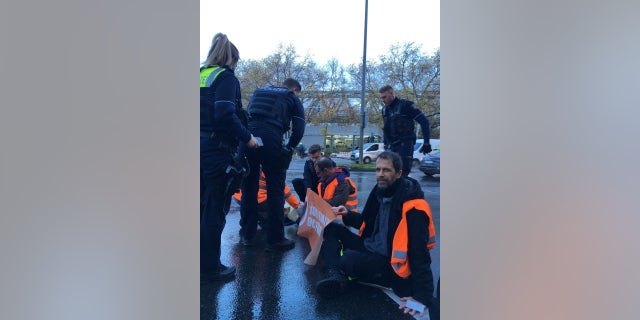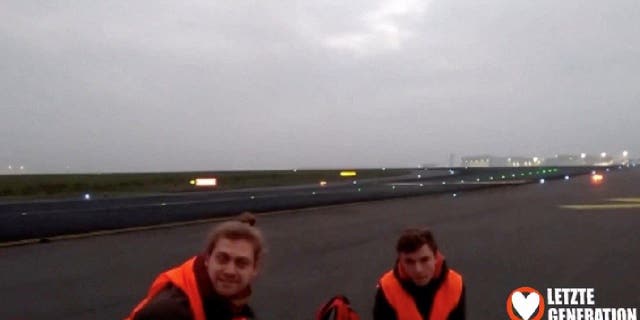 An airport spokesman stated the group, which included a 70-year-old man, gained unauthorized entry by way of two separate factors on the runway parameter.
Roughly 13 flights have been pressured to divert or change their route.
ANTI-OIL ENVIRONMENTALISTS SEE TOMATO SOUP OVER VAN GOGH'S 'SUNFLOWER' PAINTING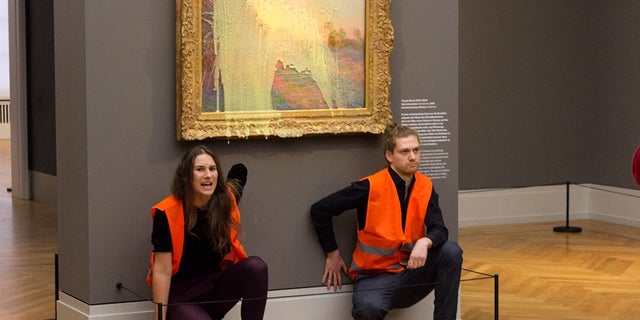 Local weather change protesters this 12 months have focused work by Vincent van Gogh, Claude Monet and Leonardo da Vinci. Two local weather protesters threw tomato soup in a Van Gogh portraytwo others plastered potatoes on a Monet piece and one other threw a cake on the Mona Lisa.
The protesters did too dumped on the highways stopping visitors within the identify of slicing fossil gasoline use and spilling milk on retailer flooring to struggle for environmental justice.
CLICK HERE TO GET THE FOX NEWS APP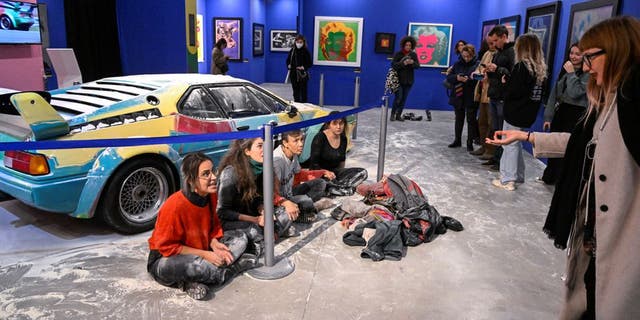 On October 23, Final Technology activists threw mashed potatoes at a $110 million Monet portray that was in a museum in Potsdam.
The group stated they threw mashed potatoes on the portray to lift consciousness of the hazards of fossil fuels.
Jon Michael Raasch of Fox Information contributed to this report.