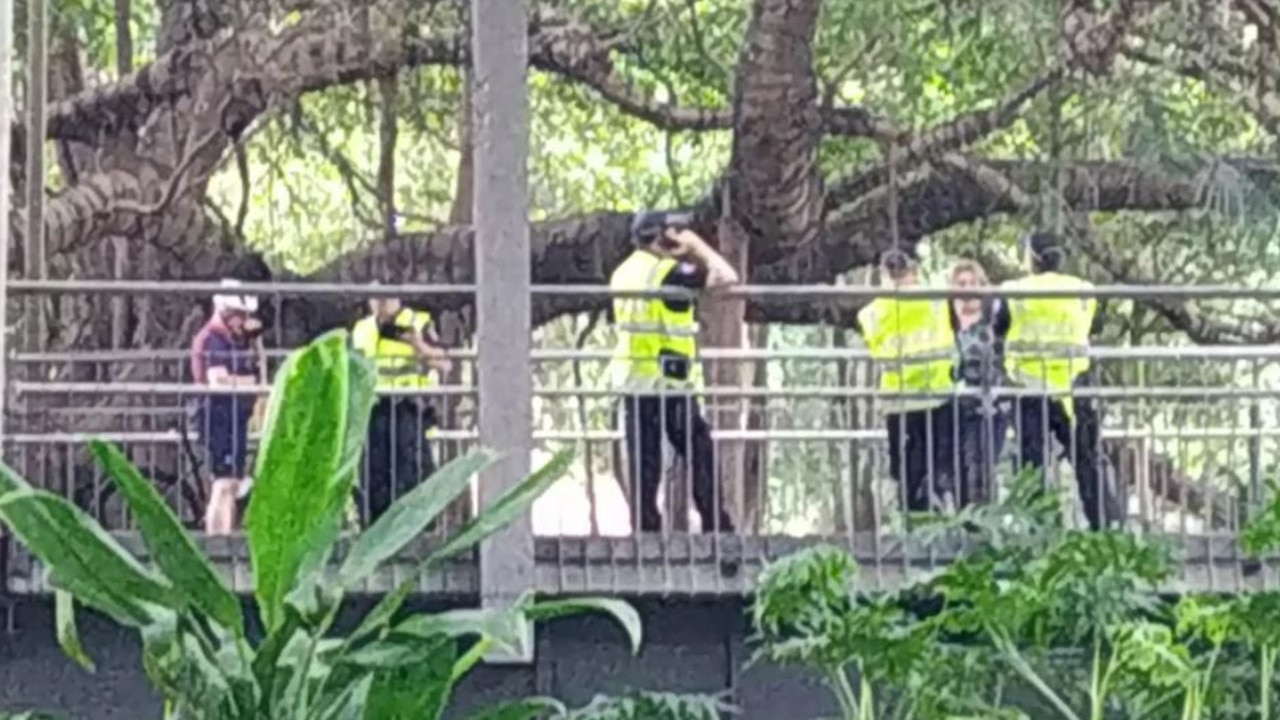 Footage of an e-bike rider being fined by 4 law enforcement officials has sparked debate over whether or not Australia has turn into a nanny state.
The bike owner was stopped by 4 law enforcement officials as they traveled alongside a footbridge in Brisbane.
A brand new legislation in Queensland forces scooter and e-bike customers to remain below 12km/h on footbridges.
Those that break the rule, which was launched this month, may be fined as much as $575 for dashing, and the penalty rises to $1,078 if police deem the driving harmful.
Commentators have been divided on the actions of the police.
"Typical nanny standing, cash grabbing racket," one particular person wrote.
"Simply what we want. 4 cops on a bridge defending civilians from scooter riders," mentioned one other.
However others mentioned they have been glad to see police cracking down on electrical scooter riders.
"Incredible! I've missed being hit by the pores and skin of my tooth twice this yr alone," mentioned one.
Whereas one other particular person mentioned, "Good. Decelerate. These issues are harmful."
The brand new Queensland legislation, handed on November 1, additionally says scooters and e-bikes can be utilized in street bike lanes the place the pace restrict is beneath 50km/h or is separated from the street.
Riders should obey street legal guidelines, put on a helmet and put on a linked buzzer when on the street
Initially printed How police noticed e-bike riders fined days after new legislation launched