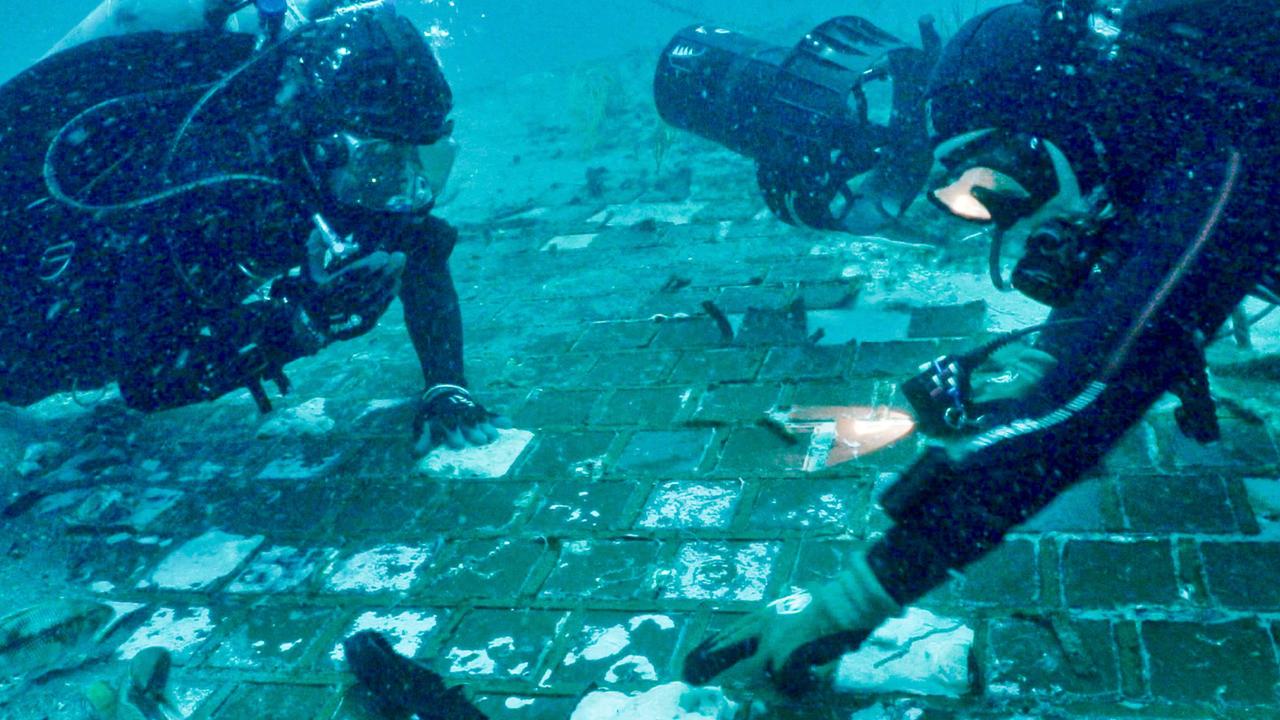 Divers searching for World War II aircraft wreckage off the coast of Florida, USA, have stumbled upon debris from an entirely different disaster.
The wreckage of the ill-fated space shuttle Challenger, which exploded during takeoff in 1986, was found by divers filming a documentary for The History Channel in the warm waters of the Bermuda Triangle.
New images, taken by divers in May this year, show the moment the team made the surprising discovery.
Coinciding with a large man-made object, which was partially covered by sand on the sea floor, the team noticed that it appeared to have a modern construction with square tiles.
With the dive site's proximity to the coast of Florida, where the Kennedy Space Center is located, the filmmakers contacted NASA.
Space Center experts who viewed the image confirmed that it was, in fact, of the space shuttle Challenger.
"Although it has been nearly 37 years since seven bold and courageous explorers lost their lives aboard the Challenger, this tragedy will forever be etched in our nation's collective memory," said NASA spokesman Bill Nelson. "For millions of people around the world, including January 28, 1986, it still feels like yesterday.
"This discovery gives us an opportunity to pause once again, to lift up the legacy of the seven pioneers we lost and to reflect on how this tragedy has changed us," he said.
While many fragments of the space shuttle were found after the tragedy, this latest find provides another piece of history.
Seven astronauts died in the 1986 space shuttle disaster
The excitement surrounding the launch of the space shuttle Challenger on January 28, 1986 had been frenetic, in large part because the crew would be the first civilians to go into space.
Teacher Christa McAuliffe has won the coveted spot on the shuttle from 11,000 applicants for NASA's Teacher in Space project.
As part of her mission, she was to conduct experiments in space, as well as teach two shuttle lessons.
But it was not meant to be. One minute and 13 seconds after launch, the Challenger broke apart, killing everyone on board, as the world watched in horror.
Those who died were commander Dick Scobee, pilot Michael Smith, mission specialists Ellison Onizuka, Ronald McNair and Judith Resnik, payload specialist Gregory Jarvis and professor Christa McAuliffe.
An investigation into the disaster later found that the unexpectedly cold temperatures affected the integrity of the O-rings on the solid joints of the rocket's booster segment.
Some NASA employees expressed concern after a cold front overnight before launch left ice on the shuttle, but managers cleared it for the mission.
Takeoff took place at 11:38 local time.
Lessons learned from the disaster helped change safety priorities at the space agency, resulting in new risk assessment procedures.
Originally published as Debris from Challenger space shuttle found by divers