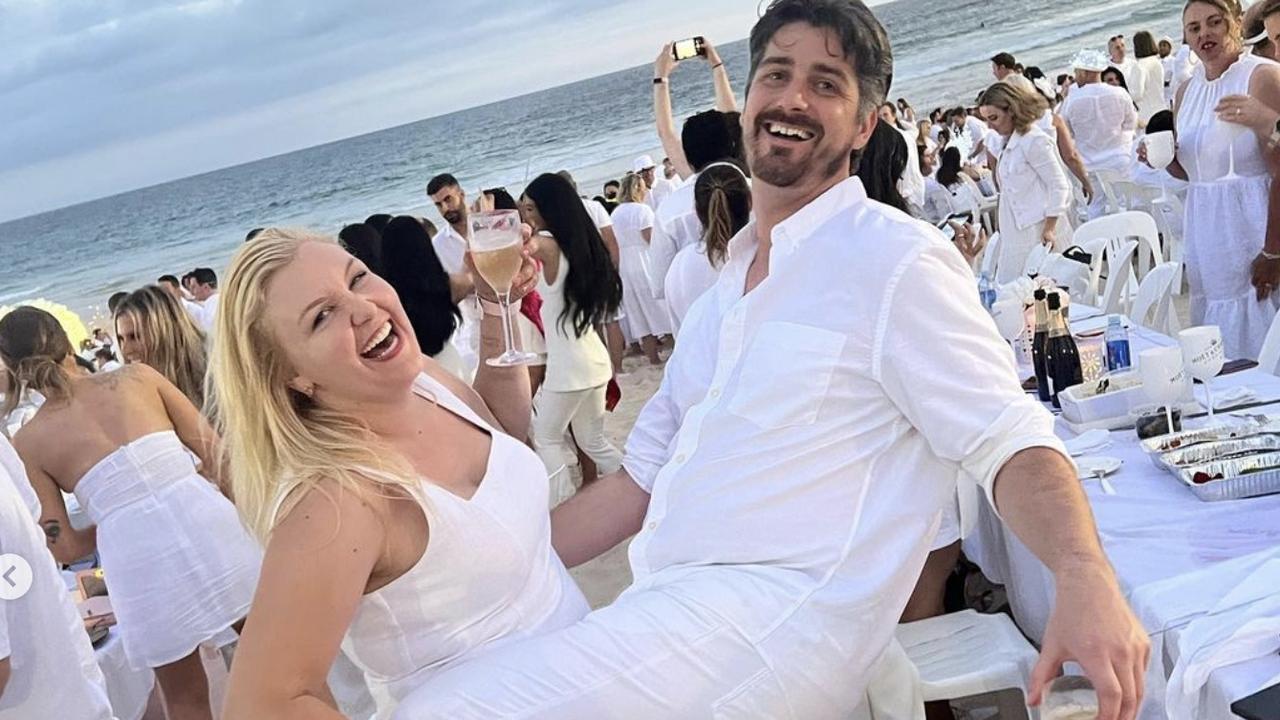 Champagne corks were being popped as the sun set over Australia's most famous beach last night as 5,000 revelers, dressed all in white, descended on one of the biggest parties on the social calendar.
Le Diner en Blanc saw the white sands of Sydney's Bondi Beach flooded with revelers dressed in white as they drank and dined at the iconic venue.
But attendees were kept in the dark about the venue until shortly before the event, and rumors that it would be held at Fort Denison on Sydney Harbor turned out to be incorrect.
First conceived by Francois Pasquier in France in 1988, last night's gathering was the tenth iteration of the event to be held in Sydney.
It has also previously been held outside the Opera House and on Cockatoo Island in Sydney Harbour.
And in addition to being under instructions to wear only pure white, with no cream bag or beige bombshell to be seen, attendees were also given strict rules to follow for the party.
"Le Diner en Blanc demands exemplary citizenship and discipline from its guests," state the rules on the event's website.
"A friendly, convivial and festive attitude is essential. Elegance… in white. Originality is encouraged, as long as it remains elegant and tasteful."
Other rules included compulsory attendance regardless of the weather, no BYO (drinks and food had to be pre-ordered) and guests had to bring their own white table, chairs and white tablecloth.
A white trash bag was even required to dispose of trash at the end of the night, and the rules also said, "Take all trash with you and clean up the area around your table."
Attendees could opt for a reserved picnic basket if they preferred.
Tickets, before food and alcohol were included, cost between $83 and $108.
While it may seem like a lot to pay for the privilege of bringing your own table and chairs, event organizers had to pay $32,411 to the city council for the exclusive rental of the famous beach.
Originally published as Thousands of revelers hit the sand dressed in white for Bondi's party of the year